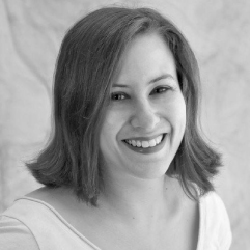 WELCOME TO LORNA GARANO BOOK PUBLICITY!
In today's publishing world publicity is essential for your message to be heard and for your book to reach its full sales potential. As a seasoned publicist I can guide you through the competitive world of media, help you develop and execute an effective social media campaign, and provide the customized treatment that can make your book a success.
I have been a publicist for fifteen years and have placed authors in major media from The New York Times to Salon to Today. I have worked with both major and independent publishing houses and wide variety of non-fiction authors. In addition to developing major media campaigns, I also offer social media content development, consulting, ghost blogging, and additional services.
I launched Lorna Garano Book Publicity because I wanted the opportunity to work more closely with each author I represent. Whether you're an experienced or first-time author I can craft the media campaign that gets you in front of the public. That's important not just for sales, but because you deserve to be heard.
5 REASONS TO WORK WITH ME
I get the media's attention. The media receives hundreds of press releases a week. I have a proven track record of crafting press materials that get noticed.
I work at the speed of media. Media trends are fleeting. Hesitate or find out about them too late and your opportunity to capitalize on them evaporates. I stay up on what's hot and happening, so that when a story that you can address becomes news you're the first expert source the media hear about.
Contacts, contacts, contacts. I have long-established relationships with media representatives, who turn to me when they need an expert source or exciting news angle.
Because publicity sells books. As a savvy and experienced publicist I'll put together the campaign that gets your book off the shelves.
Personal attention to you and your book. I give each author and book I represent the one-to-one attention and customized campaign that can mean the difference between getting media attention and getting lost in the crowd.
"Lorna Garano is a top-notch publicist. Over the course of her freelance work for us, she landed major media for some of our most important political books. Her contacts within the media and her innovative approach ensured that our books fulfilled their publicity potential—and she was a lot of fun to work with."
-Charlie Winton, Former CEO and Publisher Counterpoint/Soft Skull Press